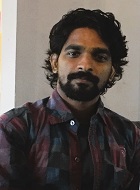 Congratulations to Dr. Shaiesh Morajkar, Assistant Professor, Department of Biotechnology for having published the research paper.

Kushalan S, Kashyap A,Morajkar S, Hegde S (2023). Geospatial Distribution of Fluoride and Iron in Natural Water Sources in Mangalore City. Journal of Health and Allied Sciences NU. (Indexed in Web of Science).

The college is proud of his achievement!